The 
Docs Wealth Project
The only program of its kind that helps doctors
(dentists, physicians, pharmacists, podiatrists, veterinarians)
invest in the stock market and real estate with confidence.
Does this sound like you?
*You graduated from medical, dental, or pharmacy school and are ready to have multiple streams of income from the stock market and real estate
*You want to invest but don't know how or where to start
*You want passive income that will give you more time and financial freedom
*You don't want to depend only on your salary (I am sure the pandemic has taught ALL of us that we need more than one income)
*You want to build wealth and not just life paycheck to paycheck or just to make ends meet
What my students are saying
"I wish I had done this 10 yrs ago when I first started in the workforce. Besides the fact you
receive personalized, sound and effective advice, the accountability that begins to develop is critical
to jumpstarting consistent practice in both personal and business."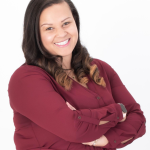 "This course has been so valuable to me. I have taken your advice on getting a side hustle to make more money/ established a budget/ almost finished my cushion fund/ opened up investment accounts/ and acquired an investment property. All with your help and in just a few weeks. I feel less stressed about money now that I have a plan. And! I even meal prepped this week! Thank you! Thank you! Thank you!"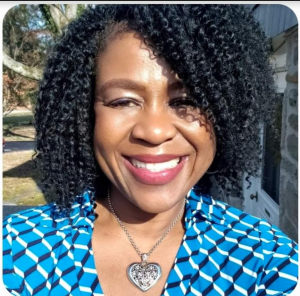 "I have a plan to get out of debt, and I started investing. I don't feel much despair anymore and am more confident and energetic. I feel so much more hopeful about my future."
Imagine just one year from now:
You
Have passive income that is starting to replace your salary/income

Have an income investment property, or several

Are comfortable purchasing investment properties outside of your state 

Know how to fund your brokerage account

Be confident and knowledgeable on how to fund and find real estate deals

Know where to find income-producing real estate investments 

Can start working less…without impacting your wealth or health!
This all sounds great, doesn't it? This could be you.
I work with doctors daily to help them create generational wealth even if they still have debt!!
A Note From Dr. Caroline Clerisme
Hi doc!
I am a general dentist in NH. I am also a wife, mom to a 1-year old, Oliva, and an amazing cook.
I graduated from Tufts in 2011. I had a total of $250,000 in student loans. Growing up in Haiti, I had no exposure or knowledge of credit, credit cards or how to manage such a large some of student loans. I had no help. I felt confused, angry, bitter, overwhelmed, you name it.
It took me 4 years to pay it all off.  Till this day, I still have peace of mind, and am still creating wealth.
The pain and struggle I experienced during my early years of debt repayment created a new passion for me. The passion to help other doctors just like me…doctors who want financial freedom and want to create generational wealth.
I invite you to join the Doctors out of Debt group coaching program.
See you soon!
Caroline Clerisme, DMD
Frequently Asked Questions
Module 1: Investor Profiling
Module 2: Introduction to the Stock Market
Module 3: Four things to look for before investing in a company
Module 4: Start Investing: place your first trade
Module 5: Risk Management: how to not lose it all.
Module 6:  Intro to Crypto
Module 7: Let's enter the world of real estate
Module 8: Funding your real estate deals
Module 9: Where to find the deals
Module 10: Analyzing & closing your deal
Module 11: Protecting your assets 
Module 12: Q&A
Guest speakers include tax accountants, estate attorney, realtors, real estate experts, and more